The tree is gone. The decorations have been boxed. There's only the yucky ones left in that tin of Celebrations. And you're back at work. Yep, Christmas is properly over. 
After a month of fun and festivities, it's understandable why some struggle to get back into the swing of things after the December break. But AO is here with some tips to provide the jumpstart you need to adjust to a new year.
Wipe, tidy and organise
Your physical space has a huge impact on your state of mind, so never underestimate the power of a clean and clear desk. And never mind a new year; a new week is a good enough reason to wipe down your space and attack the week afresh. 
Strip back your space so only the essentials are visible and to hand. And yes, that means putting your phone out of view. In many cases, a laptop, glass of water, notepad and pen is enough to crack on.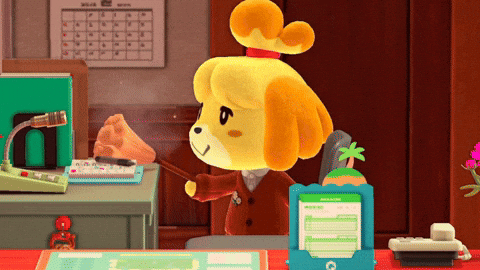 Digital declutter
Everything's digital these days, right? So it's equally important to get your online space in order too.
We're talking about setting aside some time to:
Unsubscribe from unwanted emails
Clear your inbox and unflag completed tasks
Back up any important files
Tidy up your hard drive's 'Downloads', 'Documents', 'Pictures' and 'Videos' folders
Create new folders for upcoming projects
Create a morning routine
The average person only wakes up to 25,000 mornings – so make them count by injecting a morning routine and get the juices flowing. 
Barack Obama always starts his day with a 45-minute cardio and weights workout, whilst Jane Austen wouldn't write a word until she played her piano for at least an hour every morning. 
It can be too easy to flip open the laptop and casually flick through emails first thing. But the structure of having a positive morning routine helps shape the rest of your day. 
The science backs it up too with loads of studies saying a morning routine: 
Increases productivity

Helps develop healthy habits

Boosts energy levels 

Strengthens relationships 

Flattens forgetfulness 

Lowers stress, reducing the risk of developing depression, anxiety, high blood pressure, heart disease, and diabetes.
Fix that sleep schedule
Sleeping patterns tend to go out the window over Christmas and there's no fun way to say it, you've got to let them back in from the cold.
Getting an early night isn't very rock and roll – but it is a solid way to reset and wake up refreshed. That boxset will still be there tomorrow…
Reflect and project
A lot happened over the last 12 months, so pat yourself on the back for getting through it by writing down your single greatest achievement from 2021.
Next, scribble down a realistic aim for the first three months of the year. It doesn't have to be mega – just something to work towards.
After that, write down the names of the people who you enjoyed working with or made your job easier – then think of ways you can return the favour this year.
We all have room to grow, so list the habits you want to ditch – then jot down the habits you'd like to build.
A new year presents new opportunities and at AO, we recruit across a diverse range of departments.
But if you don't see anything that takes your fancy, our job alerts at the top of this page will let you know when anything suitable pops up.